School of Tourism, Hospitality Management and Food Studies
A word from the Dean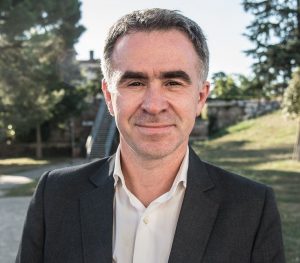 "ISTHIA is recruiting:
We are now recruiting students from year 1 to 5 of postgraduate studies for the new university year starting September 2023.
If you are thinking of a career in tourism, hospitality or catering, don't hesitate to check out our range of training courses at our campuses in Toulouse, Foix and Cahors in France and Kuala Lumpur in Malaysia.
This website enables you to find out which courses we offer and what they entail, as well as to keep track of the application process.
Studying at ISTHIA means that you will benefit from an original teaching method combining multidisciplinary theory and professional training.
We look forward to seeing you in the new academic year.
Kind regards."
 Cyrille LAPORTE
Dean
Toulouse Campus
Campus du Mirail
5 Allées Antonio Machado, 31058 Toulouse Cedex 09
Foix Campus
Centre Universitaire de l'Ariège Robert Naudi
4 Rue Raoul Lafagette, 09000 Foix
Cahors Campus
Centre Universitaire Maurice Faure
273 Av. Henri Martin, 46000 Cahors